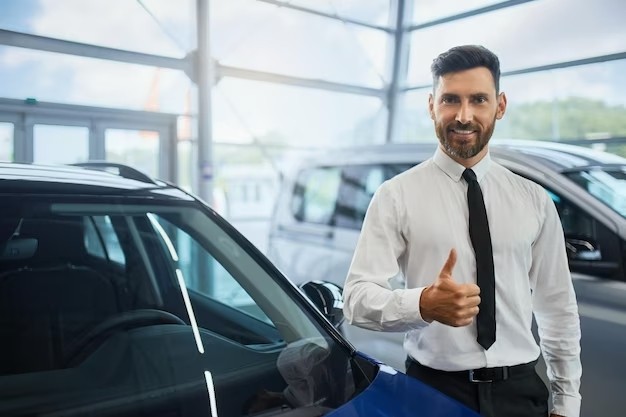 July, 2023
Listen to this Article
Honda Cars has established itself as a prominent player in the Indian automotive market, garnering immense popularity and a dedicated fan base. Renowned for its innovative models and unwavering commitment to customer satisfaction, Honda Cars has managed to thrive in an industry characterised by volatility and intense competition. Drawing inspiration from Japanese philosophies, Honda Cars has captivated the Indian market with its unique blend of reliability, efficiency, and exceptional features. In this article, we will explore the key reasons why Honda Cars has attained such immense popularity in India.
1. Honda Cars: Exemplary Reliability and Efficiency
One of the primary factors that draw people towards Honda cars in India is the brand's unwavering commitment to reliability and efficiency. Guided by the philosophy of "three joy," Honda Cars aims to provide customers with a seamless ownership experience characterised by hassle-free purchasing, stress-free ownership, and economical day-to-day functioning. Honda cars are equipped with superior i-VTEC engines, renowned for their longevity and exceptional power-to-efficiency ratio. Owners of Honda cars can enjoy the peace of mind that comes with owning a vehicle that runs smoothly without major issues, while also delivering impressive fuel efficiency.
2. Honda Cars: Dominating the Sedan Segment
Honda's dominance in the Indian market is particularly evident in the sedan segment. Over the years, Honda has introduced several exciting sedan models that have redefined the market with their groundbreaking designs and advanced features. The Civic, Accord, and City are exemplary examples of Honda's prowess in this segment. These sedans have consistently pushed the boundaries of automotive design, incorporating features that were ahead of their time. The low-slung profile and aerodynamically crafted exteriors not only lend the vehicles a sleek and stylish appearance but also contribute to superior driving dynamics. By reducing drag and optimising NVH levels, Honda cars deliver an unparalleled in-cabin experience, adding thrill to every adventure.
3. Honda Cars: Feature-Rich and Safety-Conscious
Honda car models boast a plethora of features that enhance the comfort and convenience of every passenger. Take, for instance, the 5th generation Honda City, which was among the first in its segment and price range to offer Home-2-Car connectivity with Amazon Alexa integration. This cutting-edge feature enables seamless interaction between the driver and their vehicle, creating a connected and intuitive driving experience. Additionally, Honda cars incorporate numerous thoughtful features within their cabins, such as one-touch up and down power window switches and walk away door lock, which elevate the overall user experience.

In terms of safety, Honda Cars takes the lead by equipping its vehicles with advanced safety technologies. The 2022 Honda City e:HEV, for instance, stands as the first product in its segment to offer the innovative ADAS (Advanced Driver Assistance System) function. The Honda Sensing technology, an integral part of this system, includes adaptive cruise control, lane keep assist, emergency braking, and auto high beam assist, among others. By integrating these safety features, Honda Cars not only ensures superior performance in safety tests but also enhances customer convenience and confidence on the road.
In conclusion, Honda Cars has established its strong presence in the Indian market by offering reliable, efficient, and feature-rich vehicles. Through its commitment to customer satisfaction, Honda has garnered a loyal following and a reputation for delivering exceptional automotive experiences. By consistently pushing boundaries in terms of design, performance, and safety, Honda Cars continues to captivate the Indian audience and maintain its position as a popular choice among car buyers.
Also Read: Luxury Car Maintenance - Navnit GroupMaintaining the Prestige: Tips for Preserving Your Luxury Car's Resale
Source: cardekho.com
Back to All: Latest News Navnit group